Meet Kristen King, Owner & Stylist

I'm happy that you're interested in knowing who I am and what I bring to the table for my clients with Ringlets & Roots. My expertise in shaping curls, being a "corky" curl type, myself, has always been a passion of mine, knowing that curls are a very different "fabric" then naturally straight hair. Although, I have been an advocate for caring & helping my clients "natural" curls, 2007 was the transformation of putting the curl clients on the salon "menu" with DEVA CURL, NYC. This was a huge change for curl clients all over the map and the salon industry. In 2008, I was certified as a Deva Inspired Curl Stylist. In 2012, I was certified as an Advanced Deva Curl Stylist. In 2013 I attended the 1st Curl Artistry Group Symposium in Atlanta, Georgia where I learned dry curl by curl cuts & conditioning treatments from LORRAINE MASSEY, the author of The Curly Girl Hand Books & former partner of Deva Curl & Devachaun Salon, NYC. Scott Musgrave, who created the Curly Hair Artistry FB site & Robin Sjblom, who hosted the first Curly Hair Artistry symposium in Atlanta, Georgia, taught me a new dry curl cut & clipping method. In 2015, I attended the new dry cutting technique with Deva. It was fun & informing. I have been implementing it into my curl work. I, also, attended the 2nd day of Deva education, "PINTURA", a color technique that I've used for many years, yet, they refreshed the technique this year. I continue my connections with curl stylists across the pond and all over the USA.
My
expertise in hair coloring & color correction dates back to my education with L'Oreal Professional, NYC. I became a L'Oreal Educator then a Director of Education when moving to California in 1996, heading up the team in Los Angeles & Northern California. I
was scouted by Schwarzkopf, a German color company, & worked for the company until 1999. I learned that I could transform any color formula from any color company. What an amazing gift! I am grateful for the lessons learned with both companies. My mission with hair color is to use the most NON- TOXIC products on the market with a WOW factor result. Whether you are looking for a hair color fashion statement or gray coverage with natural end results, set up a consult appointment.


---
Kristen is a pro! Her training roots back to New York alongside some of the industry's biggest names... and it's evident in her work. I trust her completely! -Lesli
---
Kristen's attention to detail is like no other. I trust her completely with my curly hair and you should too. Her Highlights on curly hair are natural but with a pop! -Robin
---
Kristen is so confident and passionate in what she does it gave me the ability to explore and express with out hesitation the change I wanted for my hair. This process has been so much fun and the end result, I love my hair!!! I highly recommend Kristen she is an amazing hair artist. Thank you!

-Nicole

Powered by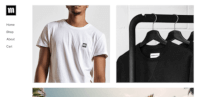 Create your own unique website with customizable templates.